Holy Week in Spain: tradition, culture y processions
Holy Week is the most important celebration in Spain and is famous for its epic processions of brotherhoods and unique, age-old traditions specific to each region. The atmosphere that characterises the festivities is usually solemn, the spectacular scenery, and everything seems to be immersed in the excitement.
In this article, Peregrinter Viajes invites you to take a closer look at the distinctive customs and traditions that surround Holy Week in various Spanish provinces.
Although every Spanish region, and even town and village, has its own particular customs and practices during this time of year, Easter celebrations are nowhere else as elaborate and spectacular as they are in Andalusia.
Here, the most important Catholic festival is commemorated with a week full of colour, art, religious passion and extravagant processions. By far the most spectacular events take place in Malaga and Seville, where the streets are taken over by extravagant parades and intricate religious displays depicting biblical scenes. As everywhere else in Spain, the festivities begin on Palm Sunday (Domingo de Ramos) and last until Easter Monday (Lunes de Pascua), with the most dramatic and exciting parades taking place on Holy Thursday and Easter Friday.
In Malaga, Holy Week is celebrated with religious and military parades accompanied by music, incense and inviting floral aromas, as well as lots of colour and joy. Holy Week in Seville has transcended the borders of the country and has become a world-famous event. During Holy Week, the beautiful Andalusian capital comes alive with thousands of pilgrims who flock here from all corners of the world to witness the city's extravagant parades.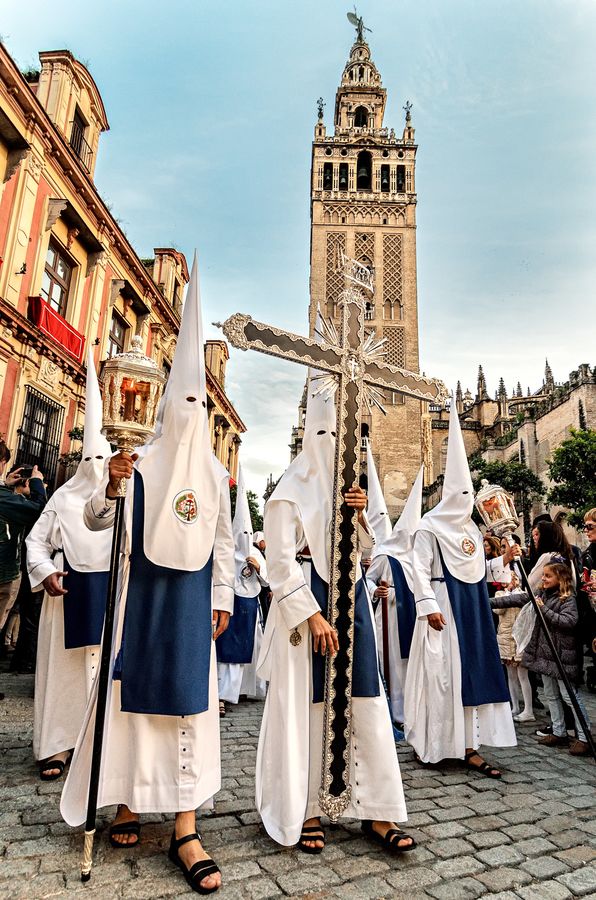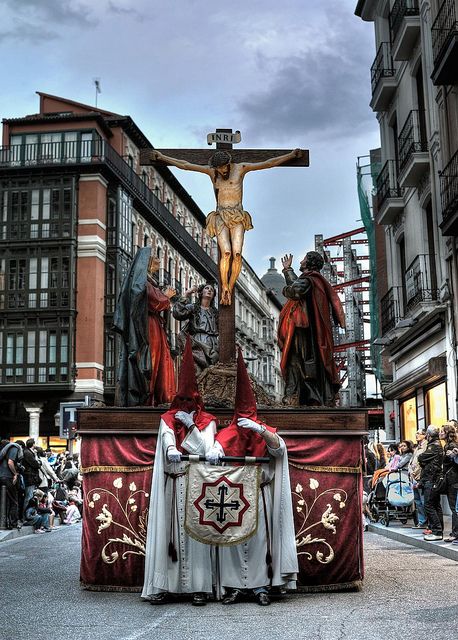 HOLY WEEK IN CASTILLA & LEÓN 
Although the Holy Week festivities in Andalusia are the most spectacular, those in Castilla y León are often considered some of the most authentic, solemn and austere in the whole country. Among the cities that celebrate outstanding processions are León, Zamora, Salamanca, Ávila, Segovia and Valladolid.
In Salamanca, Zamora and Valladolid, Holy Week has been declared a Fiesta of International Tourist Interest in Spain. Around 22 dramatic parade processions accompanied by ancient wooden sculptures of Jesus Christ and the Virgin Mary in mourning, together with hundreds of penitents carrying flags, crosses or candles make Holy Week in Salamanca one of the most important celebrations of its kind in the autonomous northwestern community of Castilla y León. The events take place in a spectacular context and present a series of peculiarities, among which the processions carried out by the Student Brotherhood of the University of Salamanca stand out.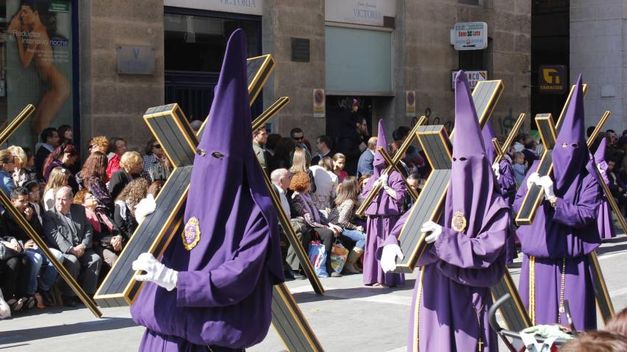 Holy Week in the Region of Murcia is characterised by a series of religious events and processions which, in general, stand out for their strict order and distinctive features, closely related to the history and culture of the area.
The streets of Lorca are filled with penitents, horses and carts, as well as colossal floats carrying fantastic Baroque statues depicting scenes from the Old Testament. The most striking features of Lorca's wonderful biblical parades are the great rivalry between the city's main brotherhoods, the whites and the blues, as well as the striking Holy Week costumes, which are often embroidered in silk and decorated with religious scenes. There are also a couple of small museums in Lorca dedicated to these exquisite costumes.
Cartagena's Holy Week processions are especially famous for their rigour, symmetry and excellent attention to detail. Each brotherhood in the city is divided into small groups, whose members must look after a single float in identical clothing. All groups march to the beat of the drums and when they stop, they do so in unison with military precision.
OTHER EASTER FESTIVITIES IN SPAIN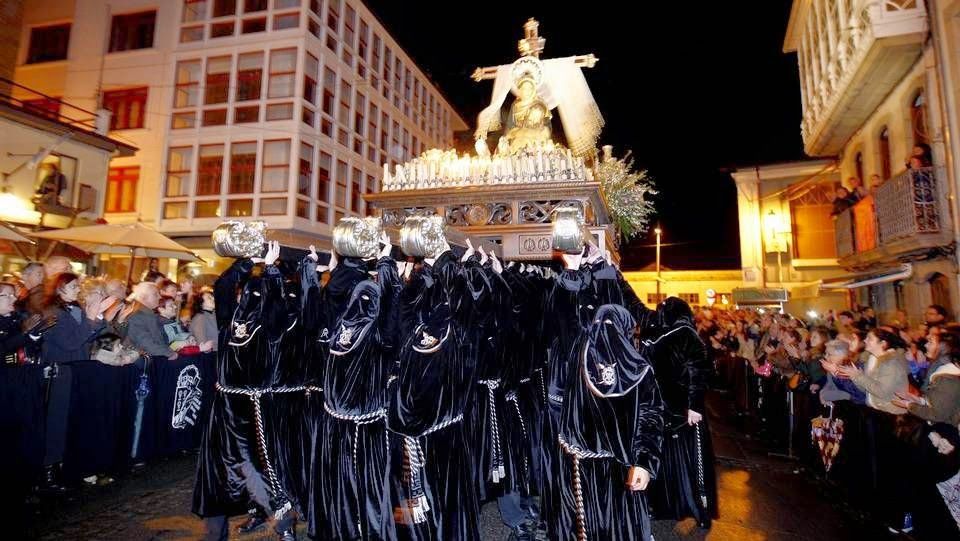 The above destinations host some of Spain's most famous and spectacular Holy Week festivities, but there are many other cities and towns across the country that are well worth visiting during this special time of year.
Designated a Fiesta of International Tourist Interest in Spain, Holy Week in Viveiro, Galicia, is a fascinating religious and cultural experience, offering a striking visual spectacle and a great atmosphere.
Other notable Holy Week festivals are held in Hellín (Albacete province), where spectacular drumming complements the processions, and Castilblanco de los Arroyos, a small town in the province of Seville, where they have a very unique custom of making Judas dolls (Juas) which are then placed in various corners of the town and set on fire.
Although it is not as spectacular as in other Spanish regions, Easter Week in Catalonia has its fair share of peculiar celebrations. For example, the Procession of Silence in Badalona dates back to the 17th century and is distinguished by being extremely silent and illuminated only by candlelight.
Other notable festivals include the Procession of Solitude in Tarragona where only women can participate, the Dance of Death in Verges and the Andalusian-style processions in L'Hospitalet de Llobregat, near Barcelona.