Top 5 – Spain's Natural Wonders
There is no doubt that Spain is a country with such beautiful nature, beaches and buildings. Also, this country has such beautiful nature that it can be called a "natural wonder". This article will be about five natural wonders of Spain that you need to see, according to Fodor's Travel magazine.
Fuente Dé is a natural reserve in the Picos de Europa in the Cantabrian region. The viewpoint of Fuente Dé can be reached by foot or by a cable car where you can enjoy fantastic views and a glacier at an altitude of 800 metres.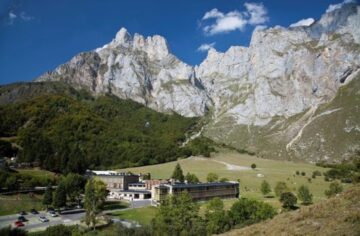 The Cathedrals Beach (Galicia)
Playa de los Catedrales is located in the province of Lugo in Ribadeo. The region of Galicia, like Asturias and Cantabria, is known for its most beautiful beaches. This beach is unique because of the curved rock formations where you can walk when the sea is at its lowest point. The beach is visited annually by thousands of people.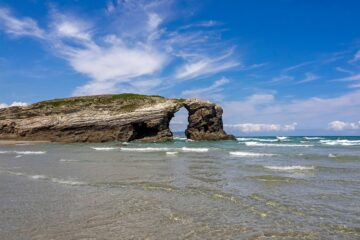 The Medulas (Castilla & León)
The Medulas are located in the province of León and are ancient Roman gold mines. They are now entirely covered with chestnut and oak forests, making this nature reserve a true spectacle of the most beautiful colours in the spring and autumn months. In Roman times, the Medulas were the largest gold mines in the entire Roman Empire, but now it is a UNESCO World Heritage Site.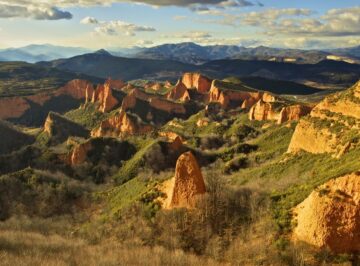 Las Lagunas de Ruidera Natural Park (Castilla La Mancha)
Speaking of Spain's natural wonders, you shouldn't miss this one. The Parque Natural de Las Laguna de Ruidera is a beautiful nature reserve full of forests and fifteen lagoons/lakes along Pinilla and Guadiana Viejo's ancient rivers. You can also find the Montesinos caves in this natural park.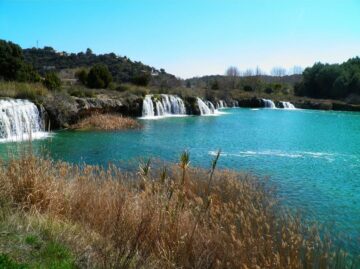 Gaztelugatxe (Basque Country)
Gaztelugatxe is a small island (it looks like a rock) located off the coast of Bermeo in the Basque Country. On this small island is situated a chapel built in the 10th century in honour of Saint John. The bridge to the little chapel is an experience in itself, and the panoramic views from this island are definitely worth it.